I'm a mind reader, and I know what you're thinking.
At this moment, you are dying to know how to make money online.
I also know you don't want to read any more money-making hype that's regurgitated from sales letters.
Those articles deliver all of the sizzle and none of the steak, and you're sick of it.
See? I told you I was a mind reader.
I've got some good news for you. This post is different because I've done a massive amount of research on this subject over the years.
I will be speaking from experience because I have been making money online from home since 2001 when I started my first eCommerce site.
I'm also going to show you how to get started immediately. That's right. You can get started right after reading this post.
And the best part?
Your launching costs will be next to nothing.
So, let's get to it.
Why Selling Info-Products is So Sweet
The famous marketer and direct response copywriter Dan Kennedy tells his students that information marketing is the best business in the world.
Why?
Because it is cheap to get started, and if you do it right, you can become a millionaire. Yes, this is one of the most lucrative opportunities on the planet.
You won't need a huge office building or staff because you can work by yourself at a kitchen table. And since we are in the age of the Internet, your info-business can be a tax-deductible global enterprise.
It is also fun because you can make good money based on subjects that interest you.
If you work this hard enough, there is a bonus; you can gain celebrity status in your market.
If you don't believe me, here are a few examples:
T.J. Rohleder is a copywriter turned infopreneur. He started his business in a small town in Kansas from his kitchen table and now has his entire multimillion-dollar company in the basement of his house.
The success guru, Tony Robbins, has all kinds of information products he sells. Tony tours the country to give expensive seminars in which he records, bundles, and then markets his information while he is on tour. At least once a year, he has a new book competing on the NY Times bestseller list, and his website has a vast catalog of information products you can buy.
Bob Bly is another copywriter who has over 100 published books.   He has made millions from eBooks, audio courses, and everything in between.
Dave Ramsey, the financial guru, often speaks about how he started his business from home. Because he is a popular talk show host, most people think of him as a radio personality. However, he creates books, courses, and videos on personal money management and sells them worldwide.
Make Money Online Selling eBooks
Remember earlier I told you that you could start immediately?
The fastest and easiest way to start making money online is by creating and selling eBooks.
Why?
It's the most basic information product you can make. 
All you need to create eBooks is a laptop, a word processor, and time, and if you are motivated, you can sit down and knock one out in a few days.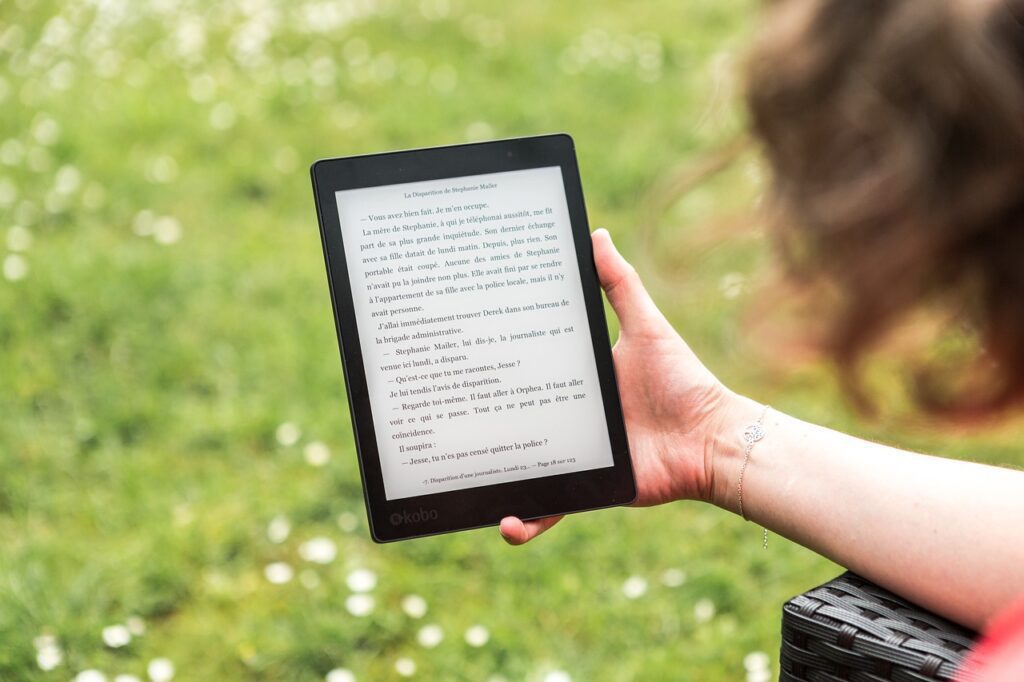 But before you get too excited about this opportunity, let me reel you in a bit.  You need to research your eBook idea on the front end and find a gap.
What is a gap? A gap is a part of a niche that is unfulfilled.
Let me give you an example of this.
My First Money Maker Started with Bagpipes
Years ago, I was a band director at a military academy, and I was in charge of a bagpiping group. I had never worked with bagpipers before. I was amazed to find out it was a thriving culture with people who were passionate about it.
One day, I found out that some bagpipe cadets were making money on the side. They were putting on their kilts and their regalia and playing for weddings, anniversaries, graduations, and a host of other events. These students gave me a lot of information on how they made money doing this, and it became the basis for my first information product.
I wrote my first eBook, How to Make Money Playing Your Bagpipes. It detailed where and how to find gigs playing bagpipes and how to market these services. It even had a section with sales letter templates and contracts in it.
The cadets showed me online where to market my eBook. I hung out on bagpiper forums and shared ideas on how others could do the same. Before I knew it, people were buying my product.
It cost me nothing to write the eBook, and I made somewhere around $2000 from selling them. To this day, it is the easiest way to make money online.
Other Ways of Making Money with eBooks
Don't feel restricted to writing and creating eBooks for yourself. You can also ghostwrite eBooks for other people and get paid. I've done this several times for clients and companies.
There are many opportunities for eBook writers. Here are some clients you could write for:
·       Entrepreneurs who want to give away a gift on their sites in exchange for a prospect's email address
·       Other information marketers who mass produce eBooks and want to hire out the work
·       Technical companies who need manuals in pdf format
·       People who desire to have an eBook written to become a thought-leader in a niche or market
·       Businesses who want to build better relationships by giving customers vital information
You do not need a ton of experience to start writing for clients.
However, once you have written for a few clients, you can parlay your experience and move up to more money.  (If you are smart, you'll increase your pricing by 15% every time you take on a project like this.)
Make Video Information Products and Sell Them Online
I know I spent quite a bit of time on eBooks, but they are the cheapest and fastest way to get started. 
(After all, I promised to get you on the fast track to making money.)
Another easy way to get started is to create videos.
Video information products are easy to create, but they require time and software. If you want to make these kinds of products, you will need two things to get started.
First, you will need screen capture software like Techsmith's Camtasia, or if you have one of the latest versions of Windows, you will already have excellent screen capture software built-in.
(To see if you have it, click ctrl – windows button – r on your keyboard and wait a few seconds.  A small recording app will open up.)
If you want to go the free route, you can Google the term, àfree screen capture software. There are all kinds of free online apps with screen capture software that you can use.
The Best Way to Get Started Selling Video Info Products
Most entrepreneur gurus will tell you to subscribe to a video on demand platform and stream your videos online. After you get that set up, your audience will have to pay to watch your videos. Most of these platforms will cost you $70 a month. 
But wait for a second!
That's $840 a year, and if you're starting in this business, that's a lot of money. In order to cover all your costs, you'll need a lot of customers. 
However, if you don't have a large following, what do you do?
When you are just starting with an $840 a year bill, you have a lot of pressure to make sales.  The way I'm going to show you is very cheap.
Making and Selling Videos Step by Step
Here's how I created my videos and started making money online. I had my video discs professionally made on-demand and then sold them on sites like Amazon and eBay.
Here's how the whole process works.
Step 1: Plan your video lessons. Break down the process of what you want to teach step by step. 
Step 2: Record your videos, ensuring that you edit out all pauses and mistakes you make. You will want your videos to be as professional as possible for your customers. 
Step 3: Get your videos put on a disc and packaged using a fabrication company like Kunaki. Once you upload your video files to their site, Kunaki will put them on discs. They will silkscreen your branding onto the discs, print the boxes that the discs go into, print a table of contents, insert them into the box and then wrap it in plastic. 
The cost? 
You can have as few as 5 of them made for $1.20 each, or print as many as you like for less per unit. Amazing! 
Kunaki will send your video discs in a box ready to sell. They can also do fulfillment for you and send your product directly to your customers when they purchase them. 
Step 4: You can then sell your video products from your website or a company like Amazon or eBay. If Kunaki isn't sending your products for you, you will have to mail them yourself. (Kunaki has fulfillment services and can send them for you.) 
Of course, you will have to market your services. In the bonus at the end of this post, I listed a couple of books you can get that will teach you how to do this. 
Make Money Online Creating Notebooks with Templates
Some people think that selling physical info products is outdated.
Not so! Amazon and eBay have a lot of listings of them. Selling physical courses is a lucrative and overlooked way to make money.
However, the old-timers in the industry are sticking with it and making a killing. One of the people who still peddle physical information products is a guy I mentioned earlier, Dan Kennedy.
One of his most famous info-products is a notebook filled with copywritten templates called Magnetic Marketing.
I became familiar with Mr. Kennedy back in the early 90s. I was in the U.S. Army Band stationed in Alaska, and my wife and I developed a container for marching band music to be carried in.
Our pouches were a big hit, and I saw an opportunity to make good money. I ordered a copy of Dan's Magnetic Marketing book because it had sales letter templates in it I could use.
When it came in the mail, I was surprised to see it was merely a notebook with printed pages inside. I used one of the sales letter templates in the book, and it worked like magic. My wife and I made tons of money from military contracts.
As it turns out, Magnetic Marketing is one of Dan Kennedy's best-selling products. His course sells for $70 plus postage, and it only costs $8 to print up and put into a notebook. Now that is a profit!
But here is the hidden beauty of Dan Kennedy's information product.
You could print it up at any copy center and put it into a notebook as orders come in. You do not need to have thousands of them printed, and you won't be out of a ton of money if it does not sell.
And if for some reason no one buys your course, repurpose the information into a digital product and then sell it at any online eBook site.
Marketing Your Information Products
Below are the cheapest and easiest ways to start marketing your print-on-demand products. (You can also use these ideas to sell your digital products as well.)
Facebook Business Pages – If you have an account, you can get a business page. I know one copywriter who has four business sites on Facebook, and they are popular. He sells a lot of information products and services from these pages.
Affiliate Programs – Yes, you can sell physical products and offer commissions to people who sell them. Amazon is one of the companies I have used, and it is excellent. But there are others, and you'll need to look around to find the best fit for your business.
Offer a Partial Online Course – Take a chapter or lesson from your product and turn it into a mini-course. Doing so will help you find out who is interested in taking your course. Once your customer has taken the lesson, you can offer them a discount and bonuses for ordering the whole course. Make sure you add a bonus to your offers if they act immediately; it will push them over the edge on purchasing it.
Speak at Trade Shows and Seminars – Depending on your product and market, you can speak at different events. Popular events like marketing and business seminars are hard to break into. If your subject is not very popular, you can probably talk at one of them. My wife and I went to a quilting show recently, and the promoters were dying to get people to give classes or speak at it.
Email Marketing – Every business needs to promote its products with email campaigns. Most marketing experts will tell you this is the best way to promote a business online.
But wait a minute! What if you don't have any money to pay for an email autoresponder?
Here's the solution – Use a free service like Mailchimp.  Mailchimp's introductory plan will let you store and market to 2,000 email addresses for free. It also has a lot of other free services like opt-in boxes you can use.
Give Away Free Stuff – I have relatives who will drive 20 miles to a sale just to get a free balloon for their kids. Any time you can offer something for free, do it because it will generate interest.
Promote with Videos – This is another free way to generate interest in your products. Sites like YouTube, Rumble, and Vimeo will host your videos for free. If you have a video that goes viral, you will be able to get all kinds of traffic to your offer. Not only that, but you may become an authority in your field.
How to Make Money Online – 2 Bonus Tips
Before I close, I want to give you a couple of bonuses. 
If I wrote all that I knew on how to create information products in this post, it would run about 250,000 words. (I know that you have a short attention span, plus your eyes will get tired, and your brain will become mush if you had to read all that.)
So here is a bonus tip for you: If you are going into this business, you need to build your resource library. 
I have three massive shelves loaded with books on writing, marketing, and creating products to sell. 
Don't worry, you won't need to fork over a ton of money for this. All you need is a few used books and you'll be on your way. Most online book vendors sell used books and they are a lot cheaper than new books.
Here are two books you should get:
The Official Get Rich Guide to Information Marketing by Dan S. Kennedy and Make Money Selling Information by Robert Bly.
So, now you have no excuse to start building your resources.
One last bonus tip I want to give you.
Once you make the sale, treat your customers like royalty. I once worked for a successful information marketer, and he repeatedly told me, "The gold is in the list." and he was right.
The easiest people to sell to are people who have already bought from you. So, you need to pay attention to your customers and stay in contact with them. 
Conclusion
I hope I've given you enough information to start making money online selling your info products, however a word of caution before you go.
You will need two things to get started in this business. First, you must take action. Without action, you will not get very far. However, if you take massive action, you'll have far better chances of success.
The other thing you will need is persistence. If you have an information product that fails, think about where you may have gone wrong. Cry about it if you have to, and then get to work on the next project.
There's money in those information product mines, so get out there and bring it in.