Introduction
In today's fast-paced digital world, marketing teams face constant pressure to deliver high-quality, eye-catching content while remaining cost-effective and efficient. Cloud-based printing systems offer a potential solution to streamline workflows and improve efficiency, but they also come with their own set of challenges. In this article, we'll take an in-depth look at the pros and cons of cloud-based printing systems for marketing teams.
Pros
Enhanced Collaboration and Accessibility
Cloud-based printing systems revolutionize the way marketing teams collaborate and access files, enabling them to work together seamlessly from any location and at any time. This increased connectivity fosters improved communication and streamlines project management, as team members can effortlessly review, edit, and approve designs in real-time. As a result, the entire creative process becomes more efficient, less prone to errors, and ultimately leads to higher-quality output and faster turnaround times. This enhanced collaboration and accessibility are particularly valuable in today's increasingly remote work environment, where teams need to stay connected and maintain productivity despite geographical barriers.
Remote Printing Capabilities
One of the most significant advantages of cloud-based printing systems is the convenience of remote printing. This feature empowers marketing teams to send print jobs directly from their smartphones, tablets, or laptops, no matter where they are. This capability can be a game-changer for teams working remotely, attending events, or executing on-site promotions, as they can easily print necessary materials without having to rely on local printing services or face delays. This level of flexibility ultimately allows marketing teams to be more agile and responsive to changing circumstances and client needs.
Improved Efficiency and Productivity
Cloud-based printing systems automate time-consuming prepress tasks, such as plate making and image pallet optimization, freeing up marketing teams to focus on their core responsibilities. This increased efficiency enables teams to dedicate more time and resources to creating innovative marketing campaigns, driving engagement, and generating better results for their clients. By streamlining the printing process, cloud-based solutions not only save time but also minimize the risk of human error, ensuring that marketing materials meet the highest quality standards.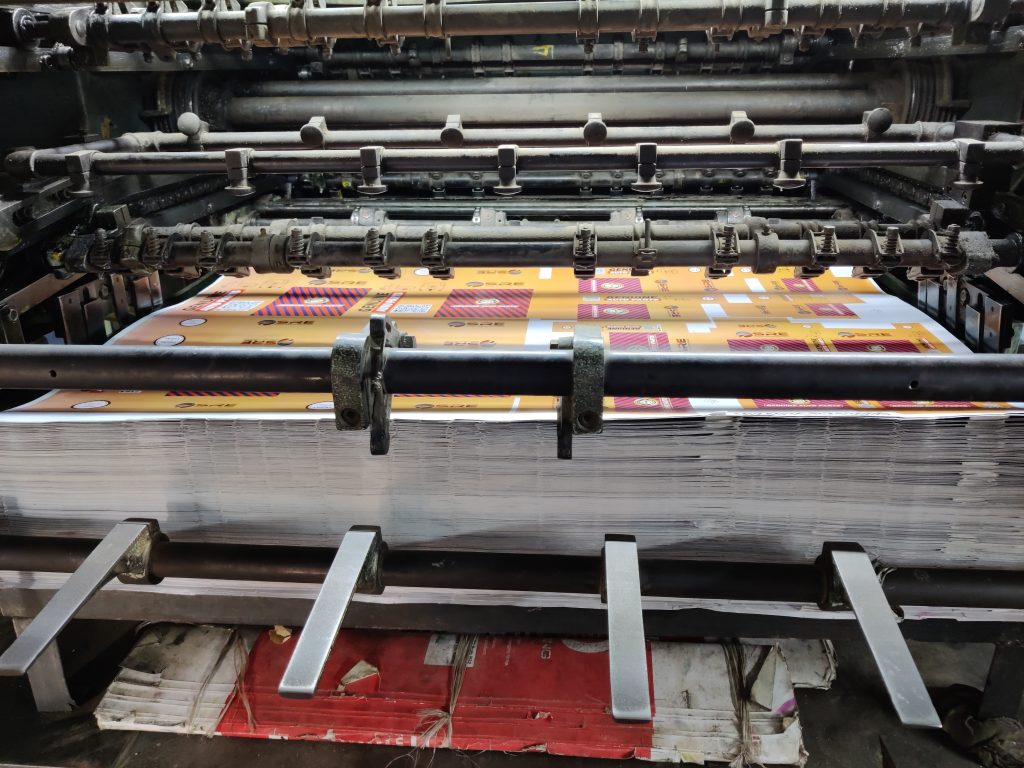 Enhanced Security and Data Protection
Compared to traditional printing methods, cloud-based printing systems provide a superior level of security and data protection. With advanced encryption techniques and strict access controls, these systems ensure that sensitive marketing materials and client data remain well-protected from unauthorized access. Furthermore, many cloud-based systems offer automatic backup and recovery features, which help safeguard data from accidental loss or damage due to hardware failures or other unexpected events. This additional layer of security provides peace of mind for both marketing teams and their clients, knowing that their valuable information is secure.
Scalability and Flexibility
As marketing teams grow and adapt to new challenges, cloud-based printing systems offer the scalability and flexibility needed to meet their evolving needs. These systems accommodate easy storage expansion and seamless integration of new users or functionalities, without requiring substantial investments in additional hardware or infrastructure. This adaptability enables marketing teams to stay nimble and responsive, positioning them for continued success in a rapidly changing business landscape. By adopting cloud-based printing solutions, marketing teams can future-proof their operations and ensure that they remain agile and competitive in an increasingly digital world.
Cons
Reliance on Internet Connectivity
A significant drawback of cloud-based printing systems is their reliance on stable internet connections. Team members who lose connectivity may find themselves unable to access project files, collaborate with colleagues, or send print jobs, leading to delays and hampering overall productivity. This issue can be especially problematic in regions with inconsistent internet connections or during unforeseen network outages. In such scenarios, marketing teams might face difficulties meeting deadlines or coordinating effectively, impacting their ability to deliver high-quality results.
Potential Data Security Concerns
While cloud-based printing systems incorporate robust security measures, the storage of sensitive client data on the cloud can still evoke security concerns for some organizations. Placing trust in a third-party provider to safeguard confidential information may instill apprehension, and any potential data breaches could have far-reaching consequences, including reputational damage and financial losses. As a result, some organizations might hesitate to adopt cloud-based printing solutions due to concerns about data security and privacy.
Subscription Costs and Ongoing Expenses
Cloud-based printing systems often rely on a subscription-based model, which includes recurring fees and other ongoing costs. Over time, these expenses may accumulate and place financial pressure on smaller marketing teams with limited budgets. Consequently, it is crucial to thoroughly evaluate the benefits of cloud-based systems against their associated costs to ensure the investment is worthwhile and aligns with your organization's objectives and resources.
Compatibility and Integration Issues
Occasionally, integrating cloud-based printing systems with existing hardware and software can present challenges. Marketing teams may need to invest in new equipment, software, or technical support to ensure compatibility, potentially increasing costs and complicating the setup process. This additional investment may deter some organizations from adopting cloud-based printing solutions, as they may prefer to continue using their current infrastructure to avoid incurring extra expenses.
Learning Curve and Adoption Challenges
When adopting new technology, there is often an associated learning curve, and cloud-based printing systems are no exception. Marketing team members may need to devote time to learning the intricacies of the new system, which could temporarily impact productivity as they familiarize themselves with new tools and workflows. Additionally, some individuals may be resistant to change or hesitant to embrace new technology, creating further obstacles in the transition to a cloud-based system. Consequently, organizations must invest in comprehensive training and support to facilitate a smoother adoption process and ensure their teams can maximize the benefits of cloud-based printing solutions.
Conclusion
In summary, cloud-based printing systems provide a multitude of advantages for marketing teams, making them an attractive option for businesses looking to streamline their operations and increase productivity. Among these benefits is enhanced collaboration, which allows team members to work together seamlessly, regardless of their location, and access files in real-time. Remote printing capabilities, another significant advantage, enable marketing teams to send documents to print from virtually anywhere, providing unparalleled convenience and flexibility.