The global e-commerce (online selling) marketplace continues to grow.
According to Business.com, "87% of shoppers today use e-commerce reviews to decide whether to buy, and 77% of those shoppers buy online."
It's more practical and convenient to shop online. Retail brands are aware of this, and many of them are taking advantage of this to deliver an outstanding online experience for their users, although it's safe to say that many don't do a good enough job!
While e-commerce and selling online in general becomes increasingly dominated by the big names, there's nothing to stop you starting your online business.
There are so many ways to start selling online, both directly and indirectly. Nevertheless, we are going to take a look at three of the most popular ways to start your online business from scratch.
The best part? You can do online selling from the comfort of your home, and in many cases barriers to entry will be low and you won't need a lot of cash to get started.
1. Launching an E-Commerce Store
We all know what e-commerce is and what it's about.
Creating an e-commerce store is easy. You can launch your own website, use a platform such as Etsy, or even start off simply by online selling via Amazon and eBay.
What are the main benefits of launching into e-commerce?
Low Operational Costs
The biggest benefit you'll enjoy from online selling is the same one that all the big retailers – especially those that operate exclusively online – enjoy.
By being able to sell without needing a physical premises, you can have better control over your outgoings, including staff salaries, inventory, and the size of the location you need for storage. While you will still need to physically package items and ship them – until you grow to the point where you can use robots! – many of your other functions can be automated and require little to no involvement from you.
Geography is not an Issue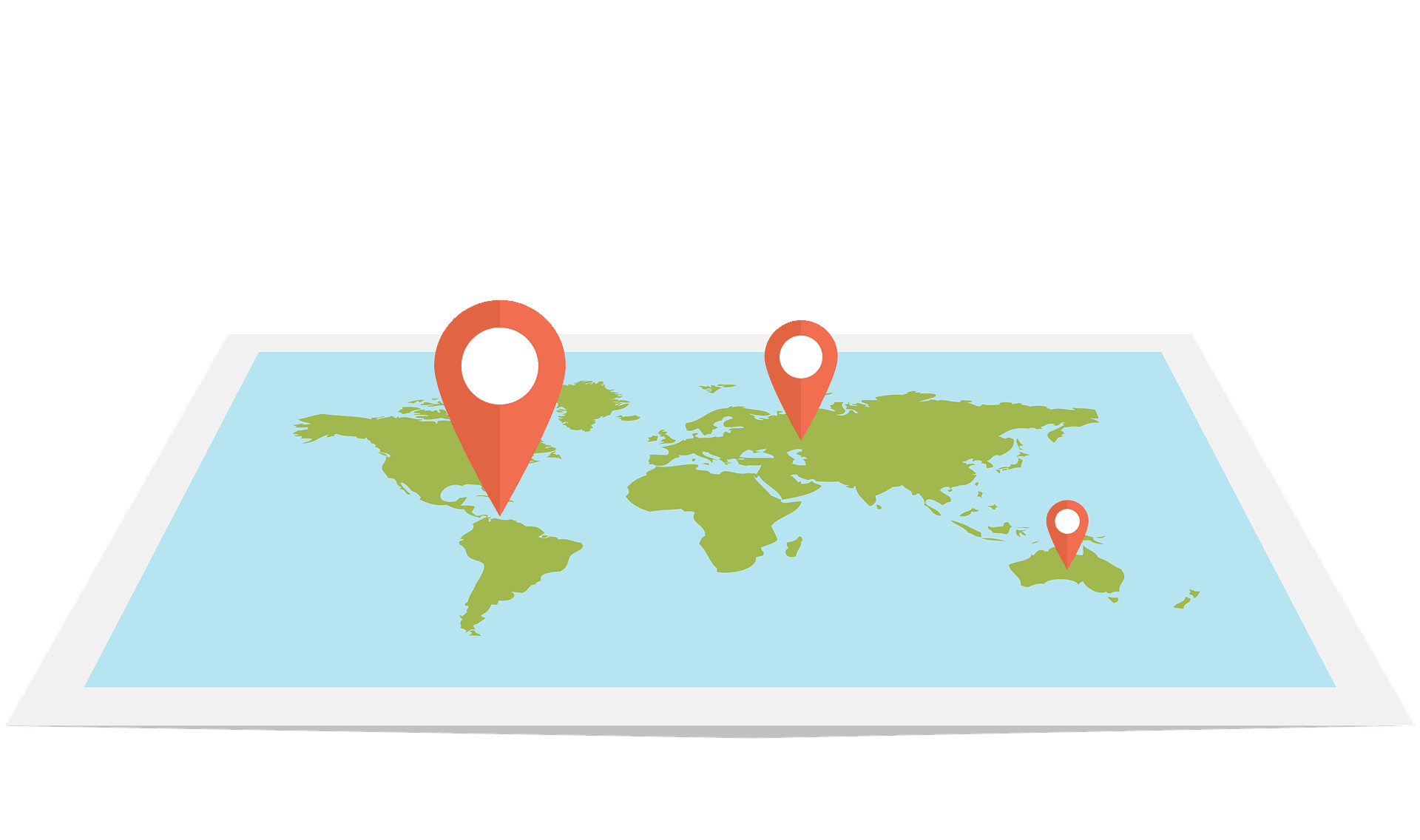 The world is your sales floor!
You can sell your products to anyone, anywhere in the world if you want to.
You Can Use Customer Data and Cookies to Improve Your Marketing
One of the best parts of e-commerce is the fact that you can get so much data about both your existing and potential customers. You can then create targeted promotions and ads to boost your online traffic and sales.
Once your customers have granted permission for you to use cookies, you can turn this into targeted Google, Facebook, and Instagram campaigns depending on your wider strategic focus.
Keeping Customers Happy is Easier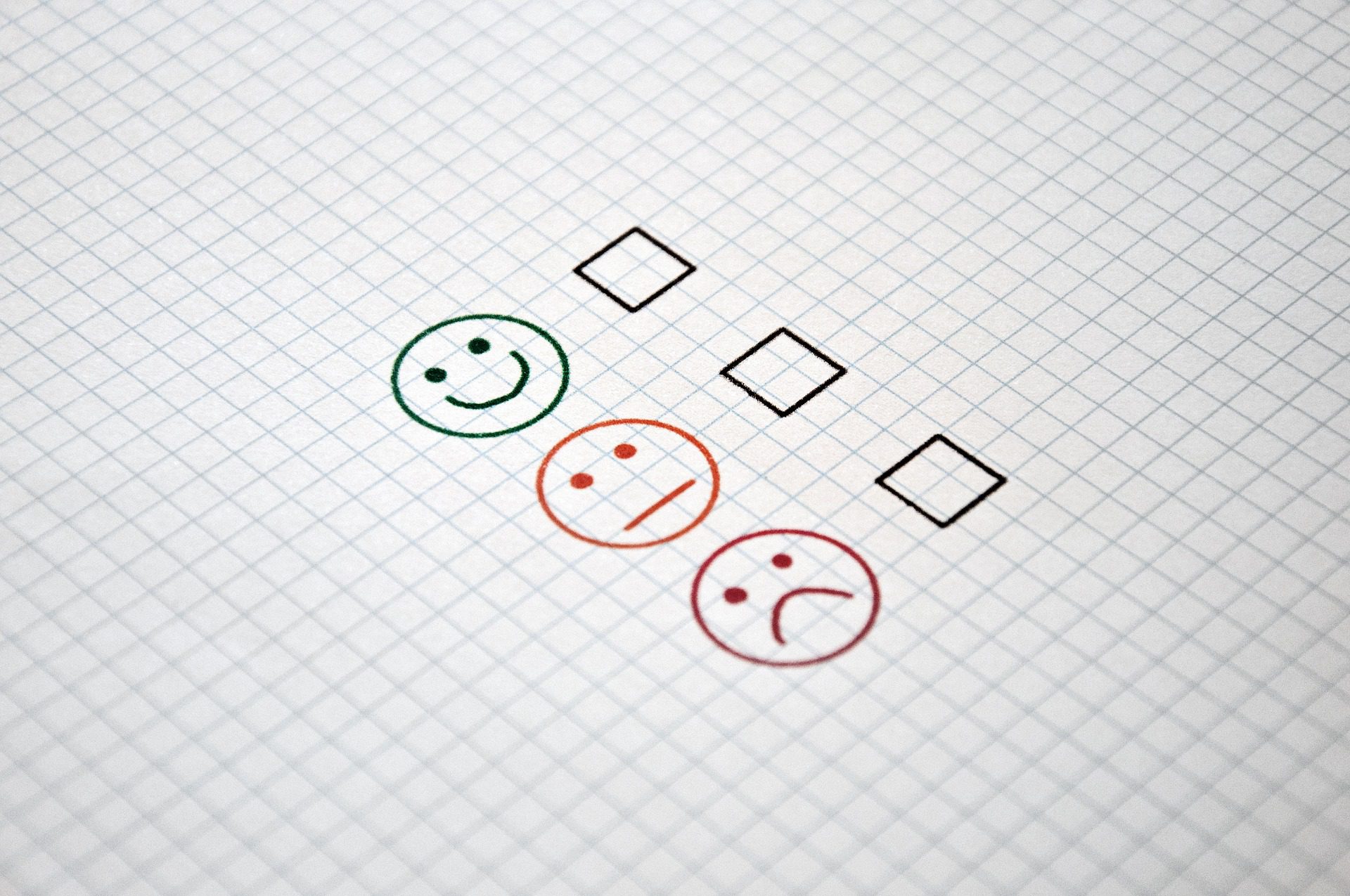 It's harder to get a new customer than it is to keep your existing customers happy, although you need to ensure you're great at both if you really want your business to grow and be successful.
Working digitally ensures you can use different marketing strategies depending on how you want to target specific customer segments.
New customers can be offered a specific percentage reduction on their first purchase, for example.
To keep your existing customers happy, you could then offer a discount on their next purchase or when they spend over a specific amount.
Is e-commerce a flawless platform that guarantees success? No, but then nothing is.
You'll need to ensure you have a great product range, appealing pricing, attractive promotions, and make sure your products are shipped efficiently so they arrive at the customer when you say they will.
In short, you'll need to work hard for e-commerce success.
That all being said, there are some potential downsides to online selling that you should be aware of before you take the plunge.
E-Commerce is Highly Competitive
Make no bones about it, the internet can be like the wild west. There always will be a faster gun around. It is so important that you do proper product research. Usually, the most popular niches or products are the most competitive. The biggest niches might seem like the biggest opportunity to make money, but will also be the most difficult ones to penetrate. If you're going into a popular niche, you need to have a strategy that will give you a point of difference and help you to stand out in front of your competitors.
Shipping Might Be a Problematic Expense
Think about the best e-commerce stores you use yourself. They'll often all have a promise of free delivery on all orders, or free delivery when a customer spends a certain amount.
If you're selling online on Amazon and eBay, you might have to offer shipping at the rates they tell you to.
It's also unlikely that DHL and FedEx are going to offer you free shipping! It'll also be some time before you have grown to the point where you can do a deal with a shipping company to get favorable rates because you use them so regularly.
In the early days, research the most cost effective shipping methods that help you to maximize profit while ensuring you can deliver a great service to your customers.
Dealing with Customer Queries and Returns Will Drain Your Time
Dealing with inbound customer queries and product returns is the biggest challenge facing major retailers, so it goes without saying this will also be the biggest potential risk to your business, especially in the early days.
Think about ways you might be able to use help-desk software to help you manage customer queries efficiently. As for returns, you just need to hope customers love your products, and aren't just buying to try before returning to you.
2. Affiliate Marketing
Affiliate marketing gives you the power to attract users to your website while getting paid whenever someone clicks a link or an advert.
While affiliate marketing is a simple enough concept, it is one that many fail to grasp. This is why there are so many affiliate marketers who make a full-time living from affiliate marketing alongside those who put a lot of time into it but fail to make a dime.
What is affiliate marketing?
Affiliate marketing is basically earning a commission for promoting a brand's products. Depending on how you approach affiliate marketing you might not even do any promoting! You might just have some advert space on your site and be signed up to Google or an affiliate marketing company who then advertise to customers based on it's advertising settings.
Once a consumer clicks on a link or an advert, they will be redirected to the seller's shop. They purchase a product, the affiliate network (via your affiliate tracking link) confirms the sale, the transaction will be credited to you, and you are paid your commission at regular intervals.
To get started with affiliate marketing, you need a seller, you will be the publisher or the affiliate, and of course you need a consumer who is interested in the product.
You can get involved with affiliate marketing by simply signing up to an affiliate network and advertising on your site. Alternatively, you might want to start a consumer electronics blog, for example, and then become an affiliate of Amazon or an electronics retailer, and specifically send traffic to those sites via your content.
Let's take a look at some of the benefits of affiliate marketing in online selling.
Passive Income
While you need to put a lot of work into creating content and ensuring you are providing enough opportunities for readers or visitors to click through to a seller site, you don't need to do anything else to help make the sale.
If you invest a substantial amount of time to build a solid website and bank of content, you'll see the effort pay off in the coming weeks and months.
Create excellent content, promote it, and get the traffic clicking on those links!
Very Low Costs to Get Started
Your start-up costs might be nil if you already have an operational website and are looking to add some advertising to it.
If you're starting a website from scratch, then you can do so with very cheap web hosting and domain name options. Just remember that as you grow you will need an excellent server solution and to put more cash into this area so that all the customers reading your fantastic content can do so, and click the links you need them to in order to generate your profits!
Affiliate Marketing Means Minimal Customer Service on Your Side
As you're not actually selling anything, you don't need to provide customer service or deal with returns.
If you're publishing about a specific topic, you will need to make sure your information and detail is 100% correct to ensure you don't receive querying emails or cause a problem for your affiliate relationship, but otherwise your involvement with the final customer will be minimal.
Work from Anywhere You Want
Maintain your affiliate marketing website from your home, your bed, the beach, in the back of an Uber, or wherever else you want.
While you can start from day one working wherever you wish, you'll see the real benefits when your affiliate marketing revenue starts rolling in big time and you're able to work a few hours a week while seeing the world.
Performance Directly Translates into Rewards
If you have a fantastic website with amazing content that ranks well in Google, attracts traffic, and inspires clicks through to seller websites, the chances are that you'll be rewarded with great affiliate commissions.
Potential Drawbacks of Affiliate Marketing
While affiliate marketing is a fantastic opportunity, you should definitely be aware of the potential downsides of trying to make money in this way.
Let's take a look at them.
You Don't Control Affiliate Networks
Different networks might have different rules or conditions that you need to follow. This can make it difficult to maximize your affiliate income if you're trying to work with different networks.
In this context, you might be better off having individual affiliate agreements with different sites and working that way.
Affiliate Marketing is Massively Competitive
Affiliate marketing is an opportunity to genuinely make yourself a full-time passive income. As such, it is a hugely competitive marketplace.
You need to be prepared to put the time in and be really critical of what you're already doing in order to continuously improve and maximize your potential from affiliate marketing. Are you willing to compare your article on a specific topic to the current top ranked article on Google and do the work to put yourself in top spot?
Affiliate Marketing is Not a Path to a Guaranteed Income
Affiliate marketing can be easy money, but only when you put the work in first. It isn't a path to a guaranteed income, as even with the best content and the most engaging calls to action in the world, you're still relying on the customer making a purchase when they click through to the affiliate site.
Choose your niche and the content you're going to create wisely, and the affiliate sites you partner with even more so.
3. Online Arbitrage
Buying products online for a low price to then resell at a higher price elsewhere is the essence of online arbitrage.
You buy something from the Walmart online sale, and sell it at Amazon at a higher price.
Easy!
How does Online Arbitrage work?
We've broken down the process of undertaking online arbitrage to make it as easy as possible to understand if this is a completely new concept for you.
Search for and Buy Products
First, you look for products to buy, and check that you can sell them at a higher price elsewhere online.
Typically, the best place to look to sell your products is Amazon. You can then sign up to Amazon Fulfillment by Amazon (FBA) to fulfill any orders.
Once you have purchased your products, upon receipt you send them onto your designated Amazon fulfillment center, and list them on your Amazon store.
Shipping, Delivery, and Customer Service
When you're signed up to Amazon FBA, Amazon will then fulfill all the orders on your behalf. They'll pick the order, ship it, ensure it's delivered, and then subsequently deal with any customer queries or returns.
You Get Paid!
You pay your Amazon fees, withdraw your Amazon account balance into your bank, and you then have the cash you need to reinvest in more products for arbitrage!
Getting Started with Online Arbitrage
To get started with online arbitrage and selling your arbitrage products via Amazon, you need:
An Amazon seller account
To sign up to Amazon FBA.
To get to grips with Amazon's FBA calculator, which will tell you your net profit after fees for what you're looking to sell.
The key to success if you opt to try online arbitrage lies in the research you do. Knowing what products you should buy – and ensuring you can sell them – is crucial. You can find a great bargain anywhere online, but if it isn't going to sell at a higher price, and preferably quickly, you just end up with your cash tied up in inventory that you can't sell.
Tools like Tactical Arbitrage can help you automate this process, allowing you to set your own filters and criteria for suitable products, making the whole arbitrage cycle quicker and enabling you to make more of a profit.
What are the Potential Benefits of Trying Online Arbitrage?
You Can Sell a Larger Range and Quantity of Items
If you have the capital available, you can take advantage of as many arbitrage opportunities as you want to. You don't need to specialize in a specific niche or item, either. If you see an opportunity to resell a consumer electronics item, and another to resell a children's toy, why not take advantage of it?
You Have Some Slack to Make Mistakes and Learn as You Go
So long as you don't go "all in" with online arbitrage and try and make a full-time living from it from day one, you have the scope to make some mistakes, learn as you go, and see what works and what doesn't.
Clearly we don't want you to blow hundreds of dollars on something you won't be able to sell, which is where doing your research, and always choosing what the data is telling you over your gut feeling, becomes so important. At the same time, it isn't a bad thing in the early days if you do make these errors.
You'll learn valuable lessons that will help you achieve online arbitrage success in the long-term, and hopefully be in a position where you can minimize losses or realize just a small profit from your initial activity.
You Can Buy from Anywhere
Remember when said that with e-commerce the world is your sales floor?
The same applies as a buyer. Buy your products from anywhere you want to resell on your chosen marketplace, be this Amazon, eBay, or something else.
Potential Drawbacks of Online Arbitrage
Not Doing Your Research
This only becomes a problem if you don't do the research yourself. That means that if this is a drawback, it will be your fault.
Many who are new to online arbitrage fall into the trap of buying products they want to sell themselves, and not necessarily those that will make the biggest profit.
This is where tools like Tactical Arbitrage, Amazon Seller Central, and the Amazon FBA calculator will make a massive difference to whether you succeed.
When You Sell, You're in the E-Commerce Business, Which Means Competition!
While online arbitrage is a specific means of making money online, when you move into the sales phase of dealing with your inventory you're effectively an e-commerce/online seller.
This means that you're likely to find yourself in a hugely competitive marketplace, so need to make sure that your own listings, whether this is on Amazon or elsewhere, are attractive to buyers and are leading to sales.
Wrapping Up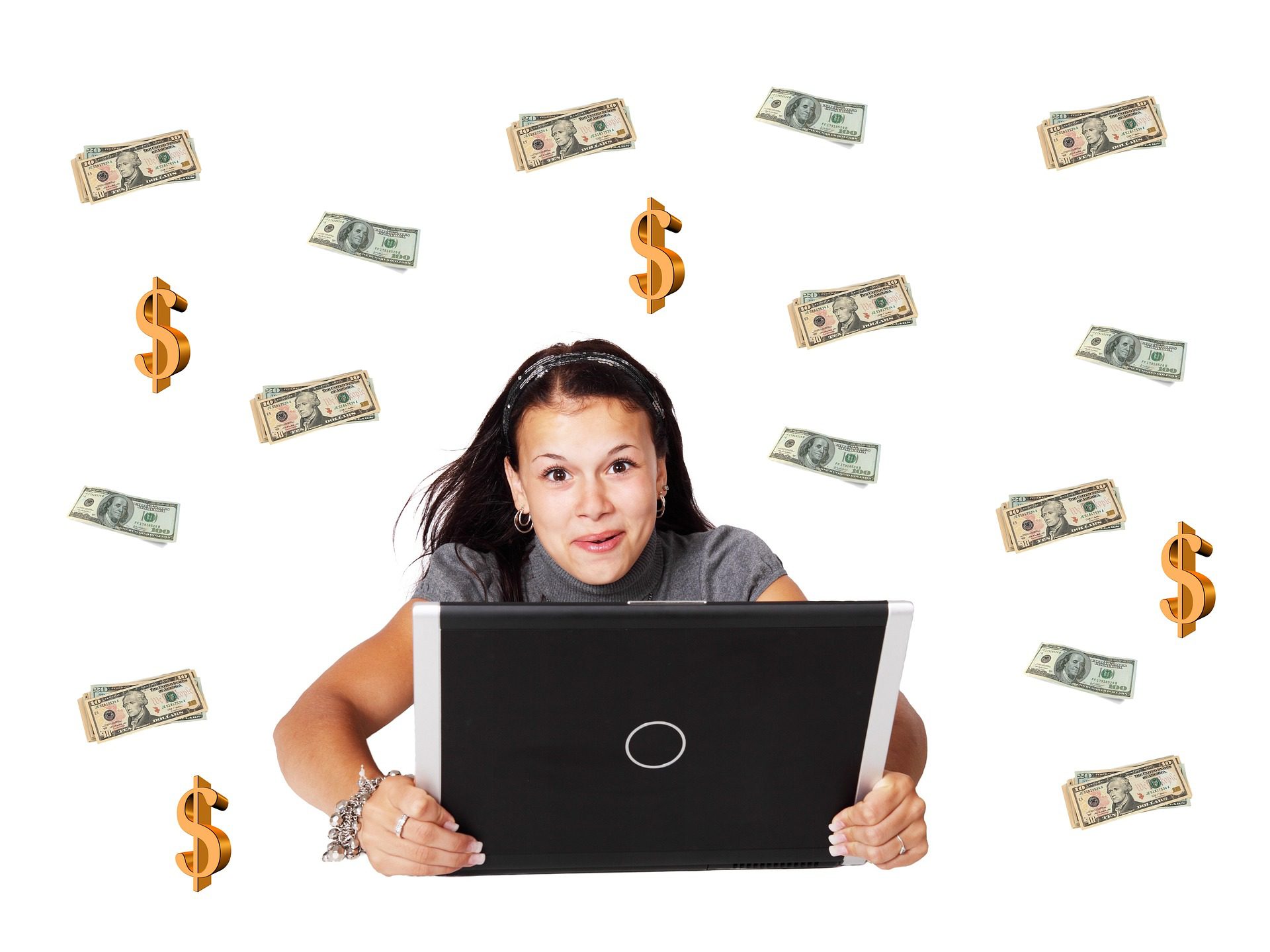 Search "make money online" or "selling online" into Google and you'll find millions of results consisting of guides to make a few dollars on the side to shady "get rich quick" schemes that are almost always too good to be true.
While none of the options we have explored in this article are "get rich quick" schemes, they do give you the option of making a nice side income if that's what you're looking for. At the same time, if over time you want to build this up into eventually making a full-time income and, yes, potentially getting rich, then with a lot of hard work and dedication you could potentially get there.
Have a plan, be prepared to work, and these options for starting a business, making money and selling online could indeed prove to be very lucrative in the long-term.