Real estate is an important asset for any business to have. It is the most important investment that a business can make. The location of a property matters a lot when it comes to real estate investments. Location has an impact on the price of the property and on its overall value.
Location is one of the most important factors in real estate, and it can make or break the value of a property.
For example, if you are looking to buy an apartment in New York City, you might be told to consider buying one near Central Park because that area has an abundance of restaurants, shops, and public transportation options. However, those conveniences will end up costing you more in the real estate price.
If you're moving along the steps to buy a house and are looking to learn more about location, we'll go over some details that we think could help you.
Location Affects Commercial Interests
Location is a significant factor in the success of any business. In real estate, location can mean everything from the type of assets you have to the demographic and market you target.
The importance of location is not only limited to real estate but also extends to other industries such as retail, manufacturing, and agriculture. For example, if a retail store wants to open up in a certain area, they will need to know what kind of demographics are there and what kind of amenities are available for customers.
Some people might argue that it's not important for them because they don't rely on location for their business. However, this might be a mistake because if they are not located near their target market or demographic then they will have trouble reaching out to them which can lead to less revenue and profits over time.
Location Means Neighbors
In the real estate market, neighbors are a vital part of the process. The first step to buying a home is to find out about your neighbors. This can be done through online research or by speaking with people who live in the area. When you know what your neighbors think about their property, you can get an idea of how much it's worth and what other homes are selling for in the area.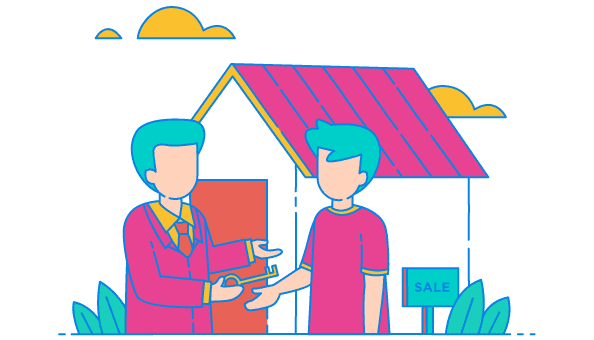 The importance of knowing your neighbors comes down to trust and safety. If you don't know what your neighbor is up to, then they may be doing something that could have a negative impact on your life or property values in general.
People like peace, when it comes down to it. Noisy neighbors can drive down property values and make buyers rethink a decision.
Location Is Money
The cost of a home also varies significantly depending on its location. This is mainly because of the different costs involved with each location.
For example, houses in a rural area usually cost more than those in an urban area, and homes located near a big city are usually more expensive than those located in small towns or suburbs.
The location of a home is one of the most important factors when it comes to determining its price. The price of a home is determined by the location's proximity to various amenities and the quality of living in that particular area.
If a place is crowded and noisy, you can bet the price won't be too high. But if it's secluded while still being in a prime location to amenities, the price tag might be much more.