E-commerce is a thriving industry, and it continues to grow year by year. Although there are tons of tools and services that make eCommerce more convenient, starting eCommerce (an online business) has its own set of challenges and demands. It takes many steps and decisions before one can launch their business. It takes even more to successfully sustain an eCommerce business.
However, you shouldn't be daunted by difficulties because they can be overcome as many successful eCommerce businesses have shown. Instead, focus on establishing your eCommerce business and overcoming difficulties step-by-step. With that said, here's a quick guide on how to start an eCommerce business.
1. Choose Your Product
Before you can launch your eCommerce website, you must have a product or service to sell. Finding the right product is a crucial step for the success of your business. With the right product, it won't be too difficult to find a market that is willing to spend.
There are several strategies you can use to find a product to sell. One of the most effective is solving a customer pain point. Customer pain points are major and minor inconveniences, literal or figurative pain, and small annoyances. You can think of this strategy as finding a solution for a common problem among a demographic.
Pain-relieving medication, topical gels, and elastic therapeutic tapes exist because people want to solve physical pains that ail them. Noise-cancelling headphones were created because a lot of people want to tune out surrounding noise for their own reasons. Different instruments can make daily life easy. Identify a customer pain point or common problem, and offer an effective (or superior) solution, and you'll find your product and market.
Here are other strategies you can use:
Capitalizing on trends early
Following your personal passion
Appealing to hobbyist or a specialty niche
Find product opportunities using keywords
There are many more strategies you can use to find a product to sell. You can try different strategies or combine them to find the right product for you. Once you find your product, your next step is to look for credible suppliers that can offer quality items within your budget. The next important thing is the packaging and supply process. For example, if you are selling thermoplastic sheets, it's packaging and supply process should be able to maintain the product quality as they can be damaged by heat.
2. Create a Business Plan
A business plan will serve to give direction to your goal of starting an eCommerce business. It outlines your next steps and clarifies some key points, such as your goals, strategies, values, financials, and logistics and operations.
To write a business plan, you'll need to do a lot of research on your target customers and competitors. The data you gather will help make your plan and strategies more effective. Most business plan will include the following parts:
Executive summary
Company overview
Market analysis
Products and services
Marketing plan
Logistics and operations plan
Financial plan
An effective business plan is backed with data; written with the audience in mind; has a consistent tone, style, and voice, and has a clear goal. It should also be short and to the point. Writing a good business plan takes time, so don't rush it, but don't dwell on it too.
3. Set Up Your Business
Now that you've found your product and created your business plan, the next step is doing the actual work—setting up your business. Before launching your business, you must iron out a few details, including the following:
Your business name
Your business logo
Your eCommerce website
Keep your business name short and simple to make it easier to remember. Also, think of something that is catchy. For the logo and website design, it's best to hire a professional designer for the best results if you have the budget. If you're working with limited funds, it's okay to use a mediocre logo and design and refine them in the future when you have the budget.
As for your website, the most important thing is to make it user-friendly for your target customers. Many business owners use an eCommerce platform, which helps make creating an online store faster and easier. Ecommerce platforms also let you customize the features and functions of your website so that you can have more control over how you run your business.
4. Launch Your eCommerce Shop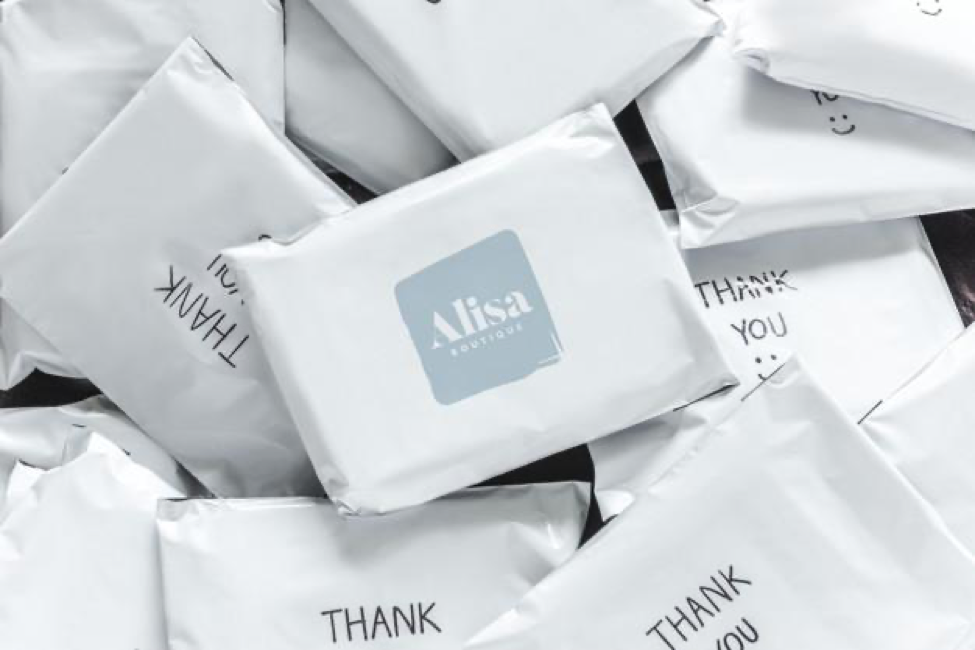 After all the details are ironed out and you have your products ready, it's time to launch your eCommerce shop. It's important to create a buzz around your business before the launch. Use social-media platforms, like Facebook and Instagram, to reach your target audience and let them know that your business exists. Ask help from your family and friends to spread the word about your business. If you have the funds, pay to boost your business pages on social media.
The first steps of setting up a business take hard work, but the real hard work comes after your store has launched—that is, attracting and retaining customers as a new business.